Advanced Facial Treatments
Our variety of facial treatments ensures we can target all skin types and skin concerns. With our Advanced facials we use machines/technologies, active ingredients and focused skincare products to target those skin concerns our clients wish to improve.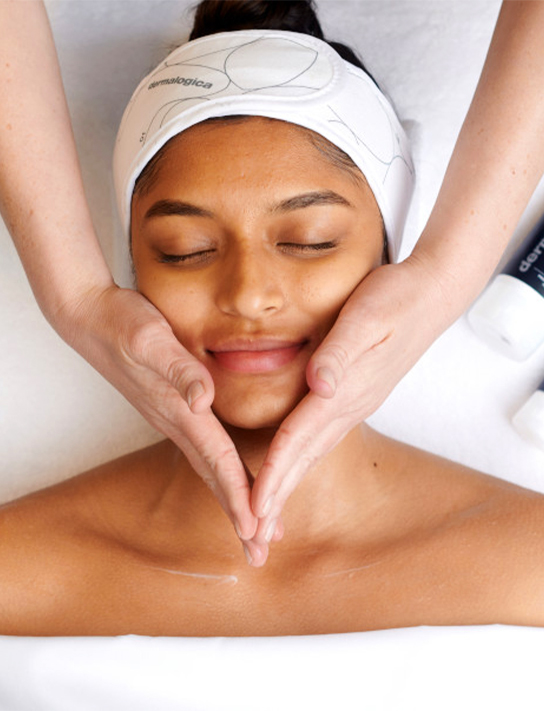 Our CryoFacial uses the aspect of cold temperatures to revive and refresh the skin. Using the combination of hot & cold we are encouraging blood to the surface which causes blood vessels to constrict (known as VasoConstriction). Our muscles tighten and blood vessels constrict to retain heat. Therefore, this process encourages the tightening and toning of pores and muscles of the face.
When your skin neutralises and returns to a normal body temperature, the blood vessels dilate quickly causing an increased flow of blood and oxygen to the face. 
This is where we see a glowing healthy effect.
60 minutes – £50.00
Our Aqua Cleanse treatments include our AQUA3 machine which is a 3-in-1 technology that combines the extraordinary cleansing power of water peeling sequential acids via aspirated suction (Mandelic, Salicylic & Hyaluronic Acid) paired with mild microdermabrasion and transdermal cosmetic delivery via mesoporation.
An ultra-effective treatment that raises the standard of any facial treatment, ensuring maximum hydration and ultimate effectiveness of active ingredients
Enhanced aqua cleanse
90 minutes - £85.00
Aqua cleanse facial included with a dermaplane
Aqua back cleanse
30 minutes - £35.00
Focussed back cleanse great for acne prone skin and controlling oil production
Adapted Facial therapy
60 minutes - £65.00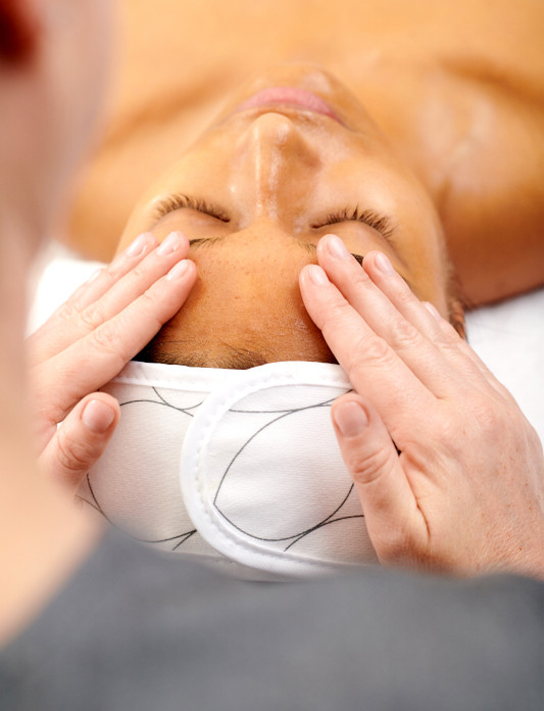 Skin Ageing is a complex phenomenon caused by a variety of factors. The Tri-Lift is a bespoke approach to comprehensively tackle skin ageing.
As the skin ages we lose the mass of collagen and elastin production, this is what gives our skin a toned and plumped effect. Due to the loss of this the skin becomes thinner.
Wrinkles begin to develop of varying depth and length and the face gradually loses its definition.
We have the TriLift treatment and programme to target and combat those signs of ageing, this programme features three different technologies, each with a specific function designed to be effective on its own and especially in collaboration with each other.
We aim to hydrate, lift and tone the skin as well as redefining muscle tone.
This can be over the course of an Adapted Programme or all 3 in the same day, you can discuss this with your Specialist.
TriLift
90 minutes - £85.00
The TriLift Includes - The Aqua 3, Plasma Lift & Filler Lift
Enhanced Tri Lift
120 minutes - £120.00
Includes Dermaplane
Adapted Facial therapy
60 minutes - £65.00
TriLift youth booster neck & decolletage
This is the area we tend to forget when going through our beauty routine, and as the years go by, with possible sun damage and lack of moisture, this area will start to lack elastin and collagen, causing the skin to look dull, dry or dehydrated.  We use a number of luxury products & procedures to help reverse the damage caused, such as Age Spots, Sagging Skin and Wrinkles & Lines due to dehydration.  We have developed a treatment that can help combat the signs of ageing in this area
This procedure is the Ultimate Youth Booster for your Neck & Décolleté area.  A number of machines & techniques are used to cleanse, hydrate, lift and tone, leaving the skin hydrated, radiant and youthful. 
TriLift youth booster neck & decolletage
60 mins - £50.00
The Ultimate Youth Booster for your Neck & Décolleté area
Enhanced TriLift youth booster neck & decolletage
90 mins - £75.00
Includes Dermaplane
Adapted Facial therapy
60 minutes - £65.00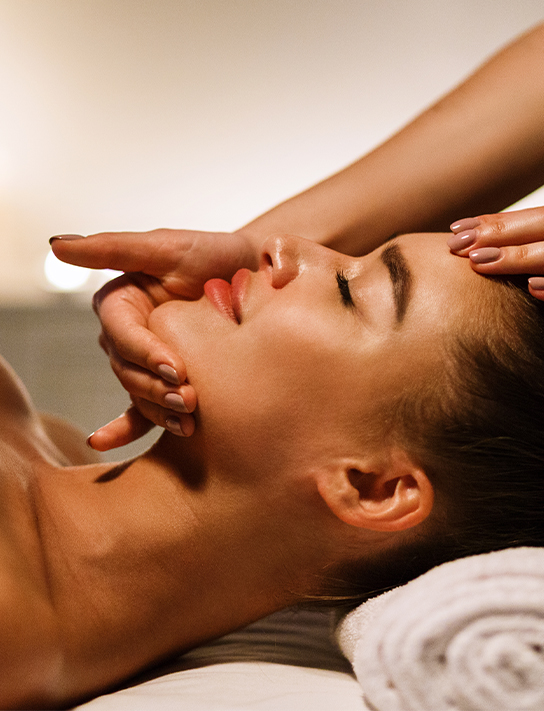 Iridium is a precisely formulated program which helps to combat skin ageing and to treat eye contour imperfections in a targeted, effective manner.
Iridium Eyes Pressotherapy is a special eye mask which, through an intelligent vibrating massage, warms and soothes the eye contour. With the help of our Clinical products it visibly reduces under eye dark circles, fatigue and wrinkles
20 mins - £30.00
30 mins - £35.00
A new energy resource to lift and regenerate facial skin using currents to stimulate blood flow and instantly plump skin. Designed to have an immediate toning effect on skin tissue, redefining the outline of the face, lifting the oval shape and filling out areas that have taken on an empty appearance due to ageing.
Monopolar radio frequency vibrating technology with a device that ensures the deep penetration of special B Fill vitamins, a concentrate of active molecules which bring about intense skin rejuvenation. Joined with heat absorption this treatment promotes skin stimulation and skin toning.
Lymph drainage massage is a great way to get the workings of the lymphatic system going.  If your system is slow and sluggish, toxins can build up and cause your face to look puffy.  Our massage can reverse the signs of this by draining the toxins into the nodes, it's like cleansing your body from within.
Benefits & Results from an Advanced Facial
How does an Advanced Facial Treatment work?
Process
Preparation &
Pre Care
Aftercare
Treatment Areas
Process
For each of our advanced facial treatments the process will vary. We always begin with a double cleanse of the skin to remove any impurities and oils.
Preparation &
Pre Care
Aftercare
Treatment Areas
Express Experiences to add on…
Why not select an express experience to enhance your treatment further!
Bespoke treatments made simple…
Genosys Soothing Bomb Sea Algae Mask
£5
Soothing, cooling, moisturising & firming
Genosys Intensive Repair Collagen Mask
£5
Skin rejuvenation & added hydration
Genosys Peptide Gel Sheet Mask
£8
Calming, cooling & hydrating
Scalp, Neck and Shoulder Massage
£10
With essential oils for 10mins
Healing Hands Massage
£10
Healing Hands Massage
Glycolic or Dermalogica Pro Peel 20/30mins
Plump & Define Lip Treatment
£10
For 10 mins treatment
Lymph Drainage Massage
£10
For 10 mins massage
Refresh, Lift & Tone Eye
£15
For 15 mins treatment
Clients regularly comment on their 1-1 experience at NEC. We always show our genuine care and compassion giving clients support from the moment they walk through the door. We pride ourselves on our clinical yet calming environment, which instantly makes all clients feel at ease.   
Using our certified, high quality products and showing our dedication – client satisfaction is always proven. Full aftercare is always given post treatment to enjoy at home, which includes our 5 Senses aftercare gift. With easy access and free parking, right outside, The Clinic is the perfect choice for anyone looking for exceptional services and results.
TREAT YOUR SKIN
It's About Experience
Here at NEC we are a team of experienced professionals providing advanced facial and aesthetics procedures. For a free consultation and chat please complete our form via the consultation button and we will be in touch as soon as possible, or you can select 'see our pricing' for a full treatment price list! Thankyou
Frequently Asked Questions
What can I expect from my CryoFacial?
Our CryoFacials are one of the quicker treatments with amazing results. You'll be able to walk out of our clinic with immediatly seeing the results and be able to carry on with the rest of your day.
How is Iridium Eyes Pressotherapy performed?
Iridium Eyes Pressotherapy is a special eye mask which, through an intelligent vibrating massage, warms and soothes the eye contour. With the help of our clinical products & machines it can visibly reduce bags and wrinkles.
How does the Aqua cleanse work?
The treatment starts with an Adapted product cleanse massage, helping to drain toxins from the face. The face is then deep cleansed with water peeling sequential acids, using a vacuum handpiece, infusing the skin with mandelic acid. Mandelic acid is an anti-ageing ingredient, working to accelerate cell turnover by dissolving the tiny bonds that hold skin cells together, helping to remove dead skin on the surface that can lead to dull complexions.
Salicylic Acid is used in the same way, the aspirating handpiece will infuse the skin with Salicylic Acid, extracting oil, dead skin and dirt along the way. This is performed on the on the T-Zone , mainly concentrating on areas of concern. It penetrates deep in the pores and dissolves the bonds between surface skin cells. It's this process that unclogs pores, helping in the fight against blemishes and breakouts. It can also help reduce sebum secretion by cleaning stubborn oil & dirt deep from within the pore.
The 3rd infusion is Hyaluronic Acid , the key ingredient to aid the skin in hydration. This is done using the infusion handpiece, HA is infused into the skin, creating a plumping effect. This helps reduce the visibility of fine lines and wrinkles. Once the skin is hydrated , natural cell turnover can take place, leading to smoother , plumper skin cells.
Tissue Toning, Restructuring and Oxygenation
With the use of Mesoporic Handpiece the skin is infused with an Adapted Serum, specific to your skin type or condition. This can have a plumping effect, helping to tone and brighten the skin. An oxygen Mask is then applied to the skin, feeding the skin with thousands of ting oxygen bubbles.