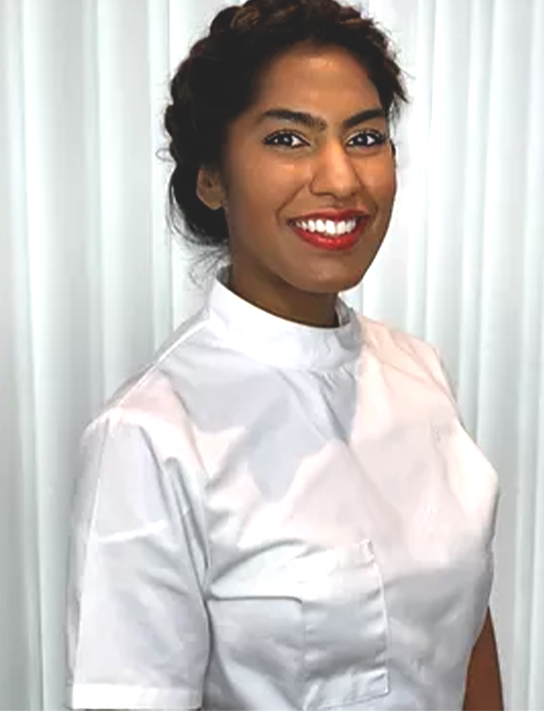 Meet Tanya…
Advanced Aesthetics Practitioner
I am a fully indemnified and registered dentist. I qualified in 2014 from Peninsula College of Medicine and Dentistry based in South-West England. Since then I have worked in both the NHS and private practice providing cosmetic dental treatments.
I have had the opportunity to train with internationally accredited facial aesthetic trainers. My initial training was with the Botox Training Club, run by Dr. Harry Singh who has been nominated for, and has won multiple, Dental Industry Awards. 
Since then, I have also carried out further training with Avanti Aesthetics, run by Dr. Rikin Parehk based on the world renowned Harley Street in London. 
Dr. Rikin Parekh is a key opinion leader and trainer for many large companies for facial aesthetics. 
I also have a keen interest in skin care and treatments and have also recently completed my basic and intermediate course with ZO skin health, which is a medical grade skin care range that has been developed by a world renowned skin expert – Dr. Zein OBAGI.
I am always looking to learn about the new developments and keeping up to date with new techniques in aesthetic medicine and I do this by carrying out regular core professional training and attending multiple conferences such as the Aesthetics Exhibition and conference.
Safety is paramount when dealing with the face. As a dental surgeon, I provide treatments daily to help restore anatomy of the dentition and to help enhance smiles and carry out minor oral surgery. I am a member of the Aesthetic Complications Expert Group (ACE group)  and am adequately trained to manage any complications arising from facial aesthetic procedures and medical emergencies. 
My aim is to provide bespoke treatments tailored to your specific needs in a natural way to make you feel confident and be the best version of yourself, in a confidential, safe, gentle and relaxed manner.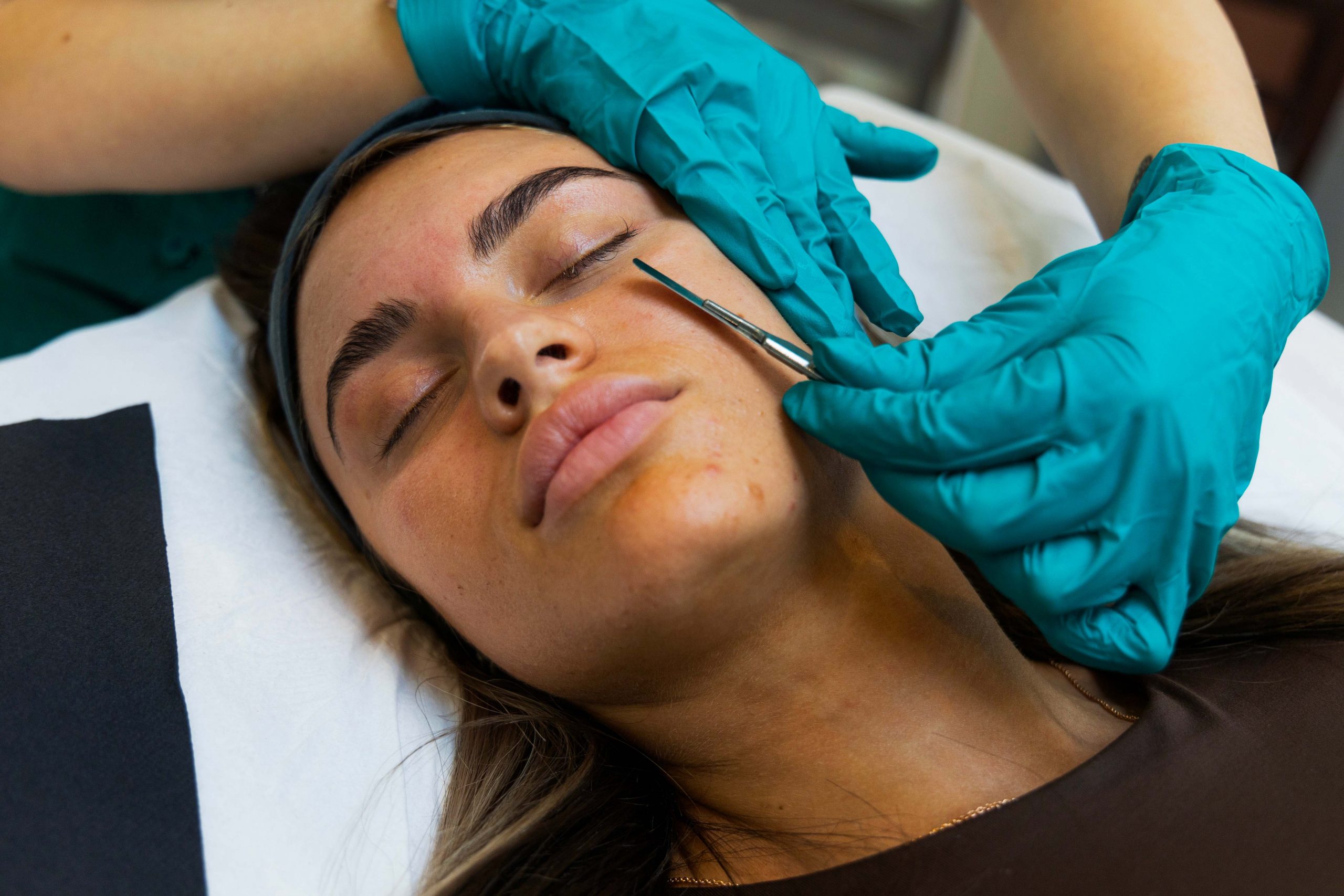 FOR YOUR SKIN HEALTH
Facial Aesthetics
Benefits & Results from Brow Treatments
Altering eyebrow hair colour
How does a brow treatment work?
Process
Preparation &
Pre Care
Aftercare
Treatment Areas
Process
Each of our brow treatments vary in process! All of our brow services offer different benefits and outcomes.
Preparation &
Pre Care
Aftercare
Treatment Areas
Brow Treatments & Pricing
You can choose the individual treatment alone or select one of our treatment packages shown below…
Express Experiences to add on…
Why not select an express experience to enhance your treatment further!
Bespoke treatments made simple…
Genosys Soothing Bomb Sea Algae Mask
£5
soothing, cooling, moisturising & firming
Genosys Intensive Repair Collagen Mask
£5
Skin rejuvenation & added hydration
Genosys Peptide Gel Sheet Mask
£8
calming, cooling & hydrating
Clients regularly comment on their 1-1 experience at NEC. We always show our genuine care and compassion giving clients support from the moment they walk through the door. We pride ourselves on our clinical yet calming environment, which instantly makes all clients feel at ease.   
Using our certified, high quality products and showing our dedication – client satisfaction is always proven. Full aftercare is always given post treatment to enjoy at home, which includes our 5 Senses aftercare gift. With easy access and free parking, right outside, The Clinic is the perfect choice for anyone looking for exceptional services and results.
TREAT YOUR SKIN
It's About Experience
Here at NEC we are a team of experienced professionals providing advanced facial and aesthetics procedures. For a free consultation and chat please complete our form via the consultation button and we will be in touch as soon as possible, or you can select 'see our pricing' for a full treatment price list! Thankyou
Frequently Asked Questions
What is Dermaplaning?
Dermaplaning is a gentle form of manual exfoliation of the skin, we love this treatment and think it is the most effective exfoliating method. Dead skin cells are gently yet effectively removed from the face and neck which helps rid of impurities and debris layering on the skin clogging pores. Without the layer of dead skin cells getting in the way, it's easier for treatments and serums to penetrate your skin, this will help enhance the products you use post treatment.
What are the benefits of Dermaplaning?
Reducing the appearance of fine lines, evening skin tone and helping with the reduction of milia, blackheads, whiteheads and congestion associated with breakouts. A unique benefit of dermaplaning is the temporary removal of vellus hair, this is the tiny fine hair found on the face and neck. The hair will grow back exactly the same colour and thickness as it was previously - because you are removing the dead layer of skin and vellus hair, your skin will appear much brighter than you've experienced past. It is a Healthy way to exfoliate and cleanse skin with no downtime.
How is Dermaplaning performed?
Using a handheld dermatome and a surgical blade which gently scrapes over the skin, this treatment is completely painless and non-invasive.
I have acne, can I still get this treatment?
If you suffer from acne skin - dermaplane is not recommended as acne begins in the hair follicle and when the hair is removed it can aggravate or stimulate more acne breakouts. Please speak to us for other treatments that may help you.
Please note that this treatment does help with acne scarring.
Are there any side effects?
Immediately after the treatment the skin may seem red and flushed more than usual this is because the blood flow has been stimulated, this will usually subside after a few hours.